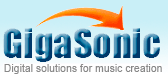 Toll Free: 888-246-4442
International: 408-573-1400
Tascam 2488neo 24-Track Digital Recording Workstation
Sale Price:

$1,199.00

$549.00Save: 54%
| | | | | | |
| --- | --- | --- | --- | --- | --- |
| Description | | Related Deals | | Product Reviews | |
Tascam 2488neo
 is 24-track Standalone Digital Audio Workstation with CD-RW Drive, 19 Faders, Eight Inputs, and Mastering Effects. Sporting eight mic inputs, Tascam 2488neo is one of the few recorders able to record and mix a full band. A new batch of mastering effects joins the reverb, amp simulation, compression and EQ processing to create and burn finished-sounding CDs in a stand-alone unit. With Tascam's simple interface, great-sounding preamps and chart-ready effects the Tascam 2488neo is the ultimate 24-track production machine.
A powerful standalone recording solution
The Tascam 2488neo features an 80GB hard drive, enough for hours of 44.1kHz/24-bit recording. Eight microphone inputs, four with XLR and phantom power, can be assigned to any track for recording large ensembles. A reverb effect, multi effect with guitar amp simulation, and up to 9 compressors are also included.
Hands-on operation
In addition to Tascam 2488neo's great features, standalone operation, and powerful recording capabilities, the Tascam 2488neo offers incredibly intuitive, hands-on operation - the best of digital and analog worlds, combined! Tascam 2488neo's bold new look makes the 2488neo fit perfectly into any home, project or pro studio. If you choose to expand your recording or editing operation or want quick and easy data backup, this Tascam unit includes a high-speed USB 2.0 computer connection.
Mastering effects
A new mastering effect onboard the 2488neo includes multi-band EQ, compression and limiting for professional-sounding mixes which can be burned to CD or transferred to computer through the USB 2.0 jack. Built for musicians who want to record without needing a computer, the 2488neo continues Tascam's legacy of easy-to-use Portastudios for home recording.
Audio connections

MIC/LINE inputs (A to D)
Combined XLR-1/4" TRS connector
XLR Input impedance: 2 kΩ
Input level: -57 dBu (MIC) to -10 dBu (LINE)
Nominal input level: -10 dBu
Maximum input level: +6 dBu
1/4" TRS Input impedance: 8 kΩ
Input level: -43 dBu (MIC) to +4 dBu (LINE)
Nominal input level: +4 dBu
Maximum input level: +20 dBu
MIC/LINE inputs (E to H)
1/4" TRS connectors (input H also has a GUITAR front panel unbalanced 1/4"
Input impedance: 4 kΩ
Input level: -43 dBu (MIC) to +4 dBu (LINE)
Nominal input level: +4 dBu
Maximum input level: +20 dBu
Input H (GUITAR) Input impedance: 1 MΩ
Input level: -55 dBu to -8 dBu
Normal input level: -8 dBu
Maximum input level: +8 dBu
STEREO L/R outputs
2 x unbalanced RCA jacks
Output impedance: 100 Ω
Nominal output level: -10 dBV
Maximum output level: +6 dBV
EFFECT SENDS 1 and 2
1 x unbalanced 1/4" jack per send
Output impedance: 100 Ω
Nominal output level: -10 dBV
Maximum output level: +6 dBV
MONITOR L/R outputs
2 x TRS balanced TRS 1/4" jacks
Output impedance: 100 Ω
Nominal output level: -2 dBu
Maximum output level: +14 dBu
PHONES
Stereo 1/4" jack
Maximum output level 55 mW + 55 mW (into 30 Ω)
DIGITAL input
RCA jack
Data format: IEC60958 consumer use (S/PDIF)
DIGITAL output
RCA jack
Data format: IEC60958 consumer use (S/PDIF)

Audio performance

Sampling frequency:
44.1 kHz
Bit depth (resolution):
16-bit/24-bit (user-selectable, per song)
Crossfade time:
10 ms
Number of tracks
24 (8 may be recorded simultaneously)
Frequency response
INPUTS A to H STEREO/MONITOR/EFFECT SEND: 20 Hz - 20 kHz +1.0/-1.0 dB (trim at min.)
Noise level
INPUTS A to H STEREO/EFFECT SEND: <90 dBV MONITOR <82 dBu (trim at min.)
Dynamic range
INPUTS A to H STEREO/EFFECT SEND/MONITOR: >96 dB
Crosstalk
INPUTS A to H STEREO/EFFECT SEND/MONITOR: >80 dB @ 1 kHz (trim at minimum, 1 input at max)
Total Harmonic
INPUTS A to H STEREO/EFFECT SEND/MONITOR: < 0.01% (trim at min.)
Distortion
20kLPF

Physical specifications

Dimensions (w x d x h)
545 x 355 x 145 (mm), 21.5 x 14 x 5.7 (in.)
Weight
8 kg (17.6 lbs)
Power requirements
USA/Canada 120 VAC, 60 Hz
U.K./Europe 230 VAC, 50 Hz
Australia 240 VAC, 50 Hz
Power consumption
41 W