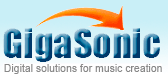 Toll Free: 888-246-4442
International: 408-573-1400
Home » Affiliate Instructions

Affiliate Instructions

Thanks for joining our affiliate program!

For Example. Your affiliate code(affiliate ID) is: XXXX

There's only one more step before you are able to start earning commissions... you've got to link to GigaSonic.com from your website!

You should always link to http://www.gigasonic.com/?ref=XXXX

The ?ref=XXXX is what gives you credit for the sale, so make sure to link exactly as specified.

You can also link to specific instruments or product categories. First, find the instrument you want to link to on the GigaSonic.com website. Say you want to link to the DigiTech RP250, which is displayed at the URL http://www.gigasonic.com/digitech-rp250.html. Put your affiliate code link text after the file path in the URL, like this:

http://www.gigasonic.com/digitech-rp250.html?ref=XXXX

Consider endorsing GigaSonic.com with a text link...

Text links can be extremely effective, though we also encourage you to steal some of our logos for use on your site... (If you do steal the pictures, make sure to link to http://www.gigasonic.com/digitech-rp250.html?ref=XXXX so that you can get paid.)

The more you seem to endorse our site, the more likely your visitors will be to want to visit, and the more likely they will make a purchase. The more they purchase, the more you get paid. We encourage you to spend some time on our site so that you know what a quality experience we offer and can endorse it sincerely. You will feel better and it will really help your sales.

Please email our affiliate manager, affiliate@gigasonic.com, if there are any changes you need to make in your affiliate membership.