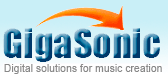 Toll Free: 888-246-4442
International: 408-573-1400
Home » Buying Guides » Accessories

For your sound system to be complete, little things play a big role. Accessories that complete your sound system include metal benches, keyboard stands, keyboard folding benches or pedals. These accessories will provide you with the best way to ease yourself when you play your favorite note. You experience utmost comfort when you use these accessories.

What are the accessories I can go for?

You can select many accessories depending upon the musical instrument you use and also the requirement.

Select a construction bench which matches any digital piano. This gives you the perfect position when you play the piano, and also provides an attractive appearance. If you have a Casio Digital Piano, you can select a matching Casio Metal Construction Bench. The padded seat gives you much more comfort when you play music at ease.

Wouldn't a folding keyboard stand serve your different purposes? It definitely will. There are varieties of keyboard stands available which impart a royal look and hold your keyboard strong. If you are looking for the best stand to keep your keyboard, the right choice will be Casio which has a Style Keyboard Stand with portability function.

Get the best Folding Bench to relax and play music for hours on your keyboard. You will never know the passage of time with this fantastic piece which is specially designed for keyboard players. Casio players have a double advantage of using the Casio folding bench when playing the Casio note.

A piano bench is essential for a comfortable musical evening. It is an art selecting the right piano bench which suits your stylish digital piano. Piano benches impart a modish appearance along with comfort in playing a musical note. Casio has a Digital Piano Stand which reflects elite standard and compatibility.

Catch the best performance from your MIDI Controller with the help of an Expression Pedal. For instance M-Audio's Expression Pedal works with all M-Audio Controllers which has an expression pedal unit. This expression pedal will help you in panning, modulation, filter sweep and many more. The polarity switch in the expression pedal offers compatibility with controllers.

Heard about a keyboard pedal?

A keyboard sustain pedal imparts realistic pedal action when you play the piano or keyboard. This is specially designed for the keyboard players and offers the right gripping power in the bottom of the pedal. Check out the M-Audio Keyboard Sustain Pedal and see how the pedal magic works.