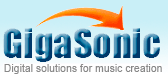 Toll Free: 888-246-4442
International: 408-573-1400
Home » Bass Guitar Effects


Bass guitar effects enhance the quality of music produced from the bass guitars. Musicians forever yearn that their music should come out well and technologists are manufacturing all kinds of new equipments to augment the eminence of sound. And one such invention is the bass guitar effects.

The bass guitar effects would consume the signals from your guitar and then they modify these signals. These modified wave signals are fed in to your amplifier or mixer. Thus the amplified wave is pumped in to your speaker. Thus the sound undergoes enough enhancements to enrich its excellence.

Bass effects-pedals

The effects for the bass guitar can be obtained through a variety of equipments; one such is the pedal, these pedals are considered to be cool devices. They enrich the sound of your music. If the pedal gets stamped it multiplies the original sound and delivers high quality music.

Bass effects- multi-effects processor

These bass effects are compact units, which contain all new kinds of effects packed in to one device. They portray a friendly user interface, and they also possess a straight forward guide. They deliver innumerable built-in features and they come in fashionable designs and have a trendy structure.

How to shop

Check out whether your bass effect equipments have sophisticated designs and exhibit easy analog operations.
Verify whether your bass effects synchronize properly with your instrument.
The cables should not be very long for the pedals because they become tangled up, it will produce unnecessary discomfort.
The bass guitar effects should be able to produce silky smooth sound with no hindrance.
The emitted sound should not vary from the original one and distortion should be reduced.


Bass guitar effects really produce a fabulous output, they easily attract audience and give immense pleasure to the musician.