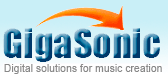 Toll Free: 888-246-4442
International: 408-573-1400
Home » Buying Guides » Digital Pianos

Digital pianos-the beginning

Piano is a musical instrument, which produces sound when strings are stroked with keyboard, actuating hammers Piano making flourished in the early 18th century by the Viennese, which were built with wooden frames, and leather covered hammers. The time between 1790-1890 saw tremendous changes, which led to the modern form of the piano.

Modern pianos come in two basic configurations, Grand pianos and Upright pianos. Grand pianos are large instruments with horizontally placed strings that extend away from the keyboard. Upright pianos with vertical strings extend in both directions from the keyboard and hammers.

Since the 1980s digital pianos have been available. These are sophisticated pianos with digital sampling technology. Digital pianos have working pedals, MIDI Interfaces and multiple voices.

What is the difference between acoustic pianos and digital pianos?

An acoustic piano makes sounds with the help of hammers that strike strings. A digital piano on the other hand, will duplicate the sound and feeling of playing an acoustic piano with the help of digitally sampled sounds, amplifiers and speakers. They do not use strings and hammers to produce the piano like sound. They also have weighted key action of the keyboard to reproduce the action of a traditional piano.

A complete digital piano system includes a keyboard with a weighted key action, optical or the electronic sensors, a digitized sound bank, amplifiers, and speakers. When a key is pressed on the keyboard, then the optical or electronic sensors detect the key's velocity and they bring out the exact feel of a piano's keyboard.

Why should I buy a digital piano?

-The merits of digital pianos over acoustic pianos

Digital pianos take up very less space
Digital pianos take up comparatively very less space because of its smaller size. So there is no wastage of space in your rooms, as the acoustic pianos will cover.

Digital pianos are portable
Most digital pianos come with less weight. So they are very much portable. Disassembling parts of the digital piano is also easy.

Digital pianos are maintenance-free
If the common practices of keeping away from sunlight and liquids are maintained, digital pianos are almost maintenance free. It does not require any special care or protection.

Digital pianos have lots of additional functions
Digital pianos have lots of functions and instrument sounds. They have the features of producing sounds of a harpsichord or another piano with just the press of a button. You have different models of digital pianos and the variety of sounds depends on the model you buy. You can even produce a symphony of your own on a piano with fully orchestrated sound. Casio has a great selection of keyboard with many additional functions. Casio also has Lighted and Weighted keyboards or Hammer Action Keyboard.

Digital piano can use headphones
You can play a digital piano in a world of your own with the help of a headphone. This silencing ability of the digital piano is something to be valued as you are playing an instrument without the disturbance of any outside noise, and also not by troubling others in any way.

The technology of digital pianos has augmented tremendously over the past few years. If you are looking for the portable and small piano with a headphone facility, then digital pianos are the best option. Great amplifier power, variety of voices or sounds, the ability to play more than one note (polyphony), are the other advantages of digital piano.

How do I pick up a good digital piano?


There are certain factors you should take in to consideration when you buy a digital piano. They are:

Sound

Sound is the most important factor when you go for a digital piano. You should pick a note, play and listen carefully for every note of change and how it dissolves in to silence. Look for the repeating patterns, natural sounds and the chord. Casio has a range of digital pianos, which competes with any keyboard of the same range. M-Audio digital style piano provides excellent sound in a package.

Polyphony

The ability to hear more number of sounds is called as polyphony. You should check up the number of notes you can listen to, at a stretch. Good models will often help choose the notes acoustically masked by others.

Design and setting

Design is other important factor. Look for the gap between keys and make sure they are not tightly packed as in some bad panels. The proper weight of the piano keys also should be taken care of and should measure how heavy you need to hit the keys before the sound from the piano comes out. All Casio keyboards come with attractive design and setting

Effects

Look for the effects of the digital piano like its tuning levels, alternate tuning ability, harmonics and the like. See whether it has the non-piano voices if you need so. The power of the amplifier and the speakers also should be checked. Try for the best sound you need from the piano and do not compromise on its quality. You can go for the best brands available and get the sound you are looking for.