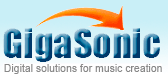 Toll Free: 888-246-4442
International: 408-573-1400
Home » Buying Guides » Electric Guitars

Origin of electric guitars

Electric guitar owes its origin to the jazz music which is during the Big Band Era. During this period only jazz music became popular. This Jazz orchestras employed large brass sections, so in order to compete with that music, an instrument with louder effects was required that lead to the introduction of electric guitars.

How does an electric guitar work?

The electric guitar possesses a solid or semi solid body. The main idea behind the working of the guitar is that- when the strings of the guitar are plucked they bring out some vibrations; these vibrations are converted to electric current with the help of electronic pick-ups. The pick-up is a device that acts as a transducer which can convert mechanical energy to electrical energy.

How should I pick-up my electric guitar?

Electric guitars have become a symbol of style. Every player wants a best electric guitar for himself. But there are certain aspects to be examined before you choose your guitar.

Do not compromise on the quality: quality speaks louder, so never compromise on the quality of the guitar. It is always better to buy a best guitar initially, rather buying a low quality guitar. If you are looking for a cheap guitar then it is not possible to get one with good quality. Low priced guitars are often manufactured with cheap materials, cheap parts and cheap labor.
The "wood" plays an important part: the wood has a lot of influence on the kind of music being produced. "Tone woods" are considered to be the best because they offer excellent resistance and stability. There are different types of electric guitar so each a different variety of wood would be more suitable.
Look out for a tight neck joint: the neck joint of the electric guitar should be tight and not loose, because loose neck joints cause the strings to lose their vibrational energy, and thus the music does not come out well from the instrument.
Sustaining properties: look out for an electric guitar which can sustain. For this the guitar should have a rigid body. Mostly solid guitar tend to produce a lot of sustenance when compared to other types.

Check for flaws: while buying a guitar, a close inspection is recommended because some times manufacturers may try to cut the cost buy not producing a quality instrument. Sometimes the might be flaws in the wood, uneven buffing etc. And if you can detect cosmetic problems in the instrument, then there might be some hidden problems also, so it is better to scrutinize the instrument carefully.
Go for silent pick-ups: the pick-ups are used in the electric guitar for conversion of mechanical energy to electric energy. So it is better to cover these pick-ups with some other material like wax, so that they don't produce any buzzing distorted sounds. There are basically two kinds of pick-ups, the single coil pick-ups and the double coil pick-ups. The single coil pick-ups produce more intense sound and they have this humming noise. On the other hand the double coil pick-ups or the Humbucker pick-ups are wired in such a way that they avoid the distortion.

So it is your choice to pick an electric guitar which suits your needs, the basic fundamentals of buying a good guitar was given above. So pick one with good quality.
Happy electric guitar shopping!