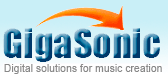 Toll Free: 888-246-4442
International: 408-573-1400
Home » Buying Guides » Keyboard Bundles


Buy keyboard bundles and save money. This is also the easiest way to buy keyboard accessories. You may also get discount when you buy them in bundles. There are different products you can go for in the keyboard bundle section.

Why should I go for a keyboard bundle?

There are many reasons attributed to this.

More keyboard accessories in one bundle
Cost effective
Get the best of the keyboard accessories together
Make shopping easy
Avail discounts
Get all keyboard products in one unit

What are the different types of keyboard bundles available?

The products included in a keyboard bundle are not the same everywhere. It depends upon the brand, which offers bundle products. For instance M-Audio has an exclusive keyboard bundle with a range of products like sustain pedal, condenser microphone, studio reference monitor, audio interfaces and MIDI controller. All these products come together like a proper bundle which help you pick up the most needed and quality products from a famous brand like M-Audio.

If you have any particular focus like a MIDI Controller Bundle, then M-Audio is the best choice. M-Audio has digital recording system with MIDI and also a USB MIDI Controller. You get the solo audio interface from M-Audio with the Mobile Workstation bundle. This also provides you with audio interface, condenser microphone and MIDI Controller.

You can select the best MIDI Controller and music production software from the MIDI Controller and Ableton bundle from M-Audio. You can also shop for the capsule microphone from the M-Audio bundle collection.

M-Audio also has the Audio Delta Bundle which includes Digital Recording System with MIDI and a MIDI Controller available along with it. The digital recording system has great features which helps you program and mix music directly with your computer. You can thus experience the full potential of a virtual studio with the Digital recording system.

The FireWire Audiophile bundle provides a compact and Fire Wire compatible USB Control surface which sets the digital music revolution. The audiophile bundle also has Audio/MIDI interface.

More keyboard bundles are available which make your shopping easy and fast. The keyboard bundles not only reduce the cost of the musical products but also give you the rare chance of collecting a lot of musical products together from the biggest brand.