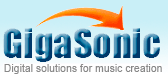 Toll Free: 888-246-4442
International: 408-573-1400
Home » Buying Guides » MIDI Controllers


What is a MIDI Controller?

A device to pass on performance related MIDI events are called as MIDI controller. Many electronic devices are outfitted by a MIDI interface for the purpose of controlling another device connected with MIDI interface. The instrument generates MIDI events from the keyboard and does not make any sound of of its own. The most common type of MIDI controller is a MIDI device with a keyboard. A MIDI controller will have weighted keys (76-78) that have the same effect as a piano.

Despite the type of MIDI controller used, be it guitar, keyboard or drum, you can produce the sound of any other instrument as per the requirement. With most digital pianos and other MIDI instruments, you can make hundreds of other varied sounds like that of the piano, guitar, trumpet or violin. With this you can play yourself or through a media sequencer. This will provide a fully orchestrated music of your choice.

You can go for brands like Alesis and Edirol for the best quality MIDI Controllers. Alesis has the MIDI Controller Keyboard and Keyboard with audio when M-Audio presents the mobile USB MIDI Controller and Transport MIDI Controller.


How do I pick up a MIDI Controller?

Check out all the MIDI Controllers available, review its features and then select the one of your choice. There will always be something special you are looking for in a MIDI Controller. Look for that and never compromise on quality. Some MIDI Controllers donít even have a sound card, but makes use of the USB port in your computer. They may be the best ones.

If you are looking for revolutionary controller domes, modulation wheels, stereo inputs and outputs, etc it is always better you go for brands like Alesis MIDI Controller. You can select brands like M-Audio and Edirol too which provide the best MIDI Controller. Depending on your needs, you can go for MIDI Controllers that has bass enhancer; metronome functions or pedal jacks in it.