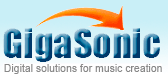 Toll Free: 888-246-4442
International: 408-573-1400
Home » Buying Guides » Multitrack Recorders

Multitrack Recorders:

Multitrack Recorders are devices used in the process of multitrack recording. This is a kind of sound recording that allows for the separate recording of multiple sound sources to create a cohesive whole. Multitrack Recording gives the artist enough freedom in the final mixdown phase with fabulous products such as Alesis ADAT HD24 Hard Disk Recorder, Edirol R1 Portable 24-Bit WAVE/MP3 Recorder and many more.

With the help of Alesis method of writing to the hard drive, HD24 and HD24XR are the first hard disk recorders which is unique and used exclusively for recording music which results in remarkable stability and performance.The HD24 has all the expected features same as hard disk recorders such as copy, cut, paste and track-move editing with undo capabilities.

Categories:

Mulitrack recorders are categorized as follows:

1. Hard-disk multitrack recorders.
2. Removable digital media multitracks.
3. Cassette multitracks.
4. Multitrack accessories.

Multitrack recording devices are available with varying capacities.You can use any number of simultanoeus tracks for recording process and the audio engineers can select with tracks on the device that will be used for each instrument while recording. When the process gets over, many tracks are mixed down through a mixed console to a two-track stereo recorder in a format which can then be duplicated and distributed.CD's and cassettes commercially available in a music store are recordings that were originally recorded on multiple tracks and then mixed down to stereo.

Today, a sufficiently dedicated and talented artist can literally produce a million selling album of his own using his professional tracking machine, the PC. In order to use a personal computer as a multitracking device, atleast a minimum of three items are necessary as follows:

• A personal computer which has a sound card .
• Micro track recording software installed and running on the computer.
• At least one or more recording sources such as a musical instrument like a guitar or a synthesizer, a good microphone and the vocals are recorded.

These are the things needed to set up a multitracking studio at home capable of producing high quality recordings.

The standard sound card in a personal computer can be used to capture sounds.This is done simply by attaching either a microphone or stereo cable from the electronic device which is the line input of the sound card. As per traditional multitracking the instruments and singers' voices are recorded onto individual files in the hard drive of a computer.