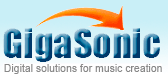 Toll Free: 888-246-4442
International: 408-573-1400
Home » Buying Guides » Recording Bundles

Recording Bundles:

Recording Bundles not only make the purchasing of musical instruments easier but also help you for save money too. If you order these bundle products, you will get a special discount! This comprehensive package includes everything you need to make pristine, digital recordings,speakers bundle.

We offer you numerous recording bundles at an affordable prices. Some among the collections and their related characteristics are as follows:

• TASCAM MF-P01 Recording Bundle
• Tfpro TrakPak Recording Bundle
• Edison Sound Recording Bundle
• RME LT 1896 Mobile Kit Laptop Recording Bundle


TASCAM MF - P01 Recording Bundle:

If you're just getting into your own recording of music, the perfect Portastudio for your practice is MF-P01. Getting started with this picky bundle will not be easier for you to understand. Just pop in a standard cassette tape, plug in your instrument, opt for the track you want and hit "Record". You have four tracks to work with, so recording your drum machine, guitar, vocals and keyboard is no problem. Additionally the MF-P01 is the most inexpensive Portastudio eternally made in TASCAM's long history of creating the most innovative audio products from musicians to the very best world-class studios. If you're a creative musician and want to get into the knack of multitrack recording, this is the best place to start.

Features:

• The perfect Portastudio for musicians and novice recordists.
• 4-track multitrack recorder.
• Uses inexpensive standard cassette tapes
• 4-track multitrack recorder.
• Records one track at a time with classic warm analog sound.
• Includes headphone output.

Tfpro TrakPak Recording Bundle:

This package has been put together to be the recording engineer's ideal key for getting good sounds effortlessly. The Recording pack provides a highly featured signal path, and a superb sound. The coupling of the new VC1Qcs and JM47 Meekrophone offers even greater ephemeral potential.


Additional Features:

• Multi ratio optical compressor
• Mid sweep discrete EQ
• Enhancer/de-esser section.


Plus, all these features can be set up and packed away precisely and safely into the abounding case with simplicity. The TrakPak really comes into its own when used with modern digital recording systems, as the signal path gives you everything, without using external amplification or processing. If you are serious about studio bundle,recording vocals, guitars, drums etc.TrakPak will allow you to expand more and make an enhanced mix.

RME LT 1896 Mobile Kit Laptop Recording Bundle:

We offer you a high quality RME LT 1896 Mobile Kit Laptop with fabulous discounts. Laptops have come into play recently with an adequate capability of solving even an ambitious task. But the only drawback is powerful interface.