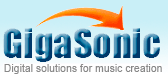 Toll Free: 888-246-4442
International: 408-573-1400
Home » Buying Guides » Studio Monitors

Studio Monitors:

Are you yearning for studio monitor speakers and surround sound? We have a studio monitor range of speakers to suit every household, whatever your needs. Whether you want subwoofers, cinema surround sound for your television, a studio monitor or simply new speakers for your stereo, we've got the right equipment for you.

You can have all the best cog in the world and create less than perfect churn unless you have monitors that tell your ears what's really happening. With that in mind, our design team has setout to prove that world-class reference monitors don't have to outlay a destiny.

We have two categories of studio monitors:

• Active or Powered
• Passive or Unpowered

At times there arises a question of which one is better, Powered or Unpowered monitors?
Of course the answer is that there are payback to either and that it depends on your state. A powered monitor is a self-powered one or has its amplification built into the speaker cabinet thus mitigating you of purchasing an amplifier separately.

Passive monitors merely connect the line-level outputs of your mixer to a power amp and then run speaker wire to the monitor. The operations of this monitor are quite simple. If you have own power amp then passive monitors may be of your ticket to saving money. Likewise the benefits you can get hold of the assets from powered or active monitor on the surface is that not necessary for you to deal with any of the above-mentioned issues.

Types of Studio Monitors:

We offer you several types of Studio Monitors at startling rates. Some of our collections are as follows:

• Alesis Studio Monitors
• KRK Studio Monitors
• M-Audio Studio Monitors


Monitors make an immense brunt in the way you receive music. You may need to identify even delicate discrepancy while recording. Gigasonic imparts monitors of different varieties that hand round good tools for the fabrication of music. Studio Monitors such as M1 Active 520 reference monitor, M-Audio Studiophile BX5A M-Audio Studiophile BX8A Bi-Amplified Studio Reference Monitor, Central Station Studio Monitor are some among our collections.