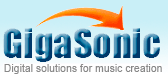 Toll Free: 888-246-4442
International: 408-573-1400
Home » Buying Guides » synthesizers

What are synthesizers?

A musical instrument that brings electronically generated sounds using different techniques is called a synthesizer. Synthesizers use the method of direct manipulation of electrical voltages and mathematical manipulation using computers to create sound. A combination of both the methods is also used. In the closing stage of direct manipulation, electrical voltages cause vibrations and the sound which is synthesized is contrasted with natural sound. The mechanical energy of the sound wave is thus transformed in to a signal which will then be converted again to mechanical energy on playback.

Synthesizers usually have a keyboard which a human interface. Each key of the keyboard functions as a switch. The user can also use strings, drum pads or a computer to control the synthesizer apart from keyboards. Synthesizers can be made to imitate any other instrument and the positive side of the synthesizer is that it will help create completely new musical notes for different purposes.

Types of synthesizers

There are basically two types of synthesizers- analog synthesizers and digital synthesizers.
Analog synthesizers generate sounds electronically with the help of an analog computer and operational amplifiers. Analog synthesizers were mostly replaced by digital synthesizers and samplers in the 90s. The arrival of retro analog synthesizers led to an increased demand for analog in the later period and paved way for the development of analog modeling synthesizers.

Digital synthesizers are synthesizers that use the method of digital signal processing to make music. Early forms of digital synthesizers used simple hard wired digital circuitry. With the development of microprocessor and digital signal processing technology, wavetable synthesis and physical modeling became popular. The advantage of digital synthesizers is onboard accessibility with switchable front panel controls. This provides the benefit of perusing its functions.

The invention of MIDI helped in synthesizers becoming easier to integrate and synchronize with electronic instruments. MIDI interfaces are now omnipresent and are available on computers.

What are the different kinds of synthesizer methods?

The different types of synthesis methods which are mathematically related apply to both analog and digital synthesizers. One method of synthesis is by subtracting overtones from a sound through means of sound synthesis. Subtractive synthesizers are associated with voltage controlled synthesizers because it needs very simple circuitry to generate source signals like pulse waves, square waves etc.

Additive synthesis is an audio synthesis technique which creates musical timbre that is composed of multiple harmonics. Natural tones can be produced with the help of certain digital synthesizers and they are called as wavetable synthesis. Frequency synthesis is another method by which the timbre of a simple waveform is modulated, which results in a complex waveform and a different tone.

There are also other methods of synthesis like Granular synthesis, Digital Sampling, Physical Modeling synthesis etc.

Tips on buying synthesizers

Set your needs

The first and foremost thing when you go for buying a synthesizer is to define your needs. Assess the requirement and then set the target. If you are in need of a 5 octave synthesizer you do not have to go for a fully weighted wooden key board. If you already have a keyboard with MIDI, then you can very well select a keyboard-less synth module. Likewise, setting your targets at first will help in determining budget and avoiding last minute confusion.

Determine priorities

Think what exactly you are looking for in a synthesizer. You can go for a workstation if you are looking for composing your tones and setting up all musical arrangements by yourself. Buying a workstation, which consists of polyphonic voices, effects units and drum kits, is like buying complete stereo integrated equipments. If you are looking for the popular jazz and guitar music, a workstation would be an apt choice. Thus, determine priorities and select the one which suites best.

Do not go for the lowest cost synthesizer

If you go for the cheapest of synthesizers, you need to sacrifice the quality and performance of the keyboard in many ways. For instance, you may not get the number of sounds you are looking for in the synthesizer and have to be satisfied with the limited number of sounds as well. Take quality and priority as the prime factors and get the best synthesizer at an affordable rate.

Computers as synthesizers

Computers are known to create or compose music. Computers can be used today as synthesizers with the help of software synthesizers. These software synthesizers can actually beat the quality and performance of many hardware synthesizers. You need a MIDI enabled keyboard connected to the PC to play a software synthesizer. Buy two sound cards incase you need the additional functionality of audio recording in the computer.