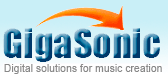 Toll Free: 888-246-4442
International: 408-573-1400
Misa Tri-Bass MIDI Controller / Digital Guitar Black
Sale Price:

$1,099.00

$749.99Save: 32%
| | | | | | |
| --- | --- | --- | --- | --- | --- |
| Description | | Related Deals | | Product Reviews | |
Misa Tri-Bass
 is a MIDI controller built for use with synthesizers or computers. It has two main parts including touch sensitive neck and touch screen. In standard playing mode, the touch screen has four sections to control four MIDI channels for different sounds while the neck controls pitch.
Tapping on one of the four sections plays the corresponding sound from your synth. The note can be sustained by dragging your finger upwards on the section. More tweaking to your effects can be done by dragging your finger across the x-axis. Besides standard mode, the Tri-Bass has a sample pad mode that divides the screen into six sections like a sample pad and another alternative mode for sliding chords with portamento.
The Tri-Bass is built from wood to give a more traditional feel. It runs on a rechargeable internal battery, but also comes with a power adapter, MIDI cable and a MIDI-to-USB cable.
MIDI Controller – (makes no sound of its own)
Touch Sensitive Neck
Touch Screen
Wooden construction
Internal Rechargeable Battery
MIDI Cable, USB-to-MIDI Cable Included
How it works
To play a note, you hold down a note on the touch sensitive neck to designate which note you want, and then you press the touch screen. When you release the touch screen, the note will stop playing.
In the standard playing mode, the touch screen is divided up in to four sections. Each section corresponds to a different MIDI channel.
When you play a note, the channel it will play on depends on the section on the touch screen that was tapped. You can tap multiple sections simultaneously.
Typically you will assign a different synthesizer to each MIDI channel, so you can control up to four sounds at once. For example, you may assign channel 1 to a synth lead, channels 2 and 3 to variations on a bass patch, and channel 4 to a sound effect.
If you want a sound to continue playing even after you have lifted your finger off the touch screen, you can sustain the note. To do this, drag upwards on the particular section you want to sustain until it turns white. Later, drag upwards again to turn the sustain off. Any pressed notes on the neck will be sustained when the section is tapped.
You can drag a finger across the large touch pad to control multiple effects simultaneously. The large touch pad measures your finger position along the x and y axis. When you drag your finger along the x axis, the tri-bass updates the effects values of any control assigned to CC 16 on channel 1. Similarly, when you drag your finger along the y axis, the tri-bass updates the effects knob positions of any control assigned to CC 17 on channel 1. You can also control effects from the smaller pads. For the smaller pads, only the x axis is measured. Each pad controls CC 16 on its own channel.
Alternative Mode: Sample Pad Mode with Tap
By pressing the two far corners of the touch screen simultaneously, you enable a sample pad mode which does two things:
It displays six squares that behave as sample pads. All pads output to channel 1 and each is tuned to a different note. Since these are sample pads, your hand position on the neck does not affect the sound of these pads. The pads are tuned below the E string (notes B, C, C#, D, D# and E), so you can key split the notes in software like Ableton to get the neck to control a different sound source to the pads. The pads also output a linear x-axis position control (CC numbers 18, 19, 80, 81, 82 and 83). Again by key splitting, if you want you can use these pads to control other parameters without triggering a sample.
Pressing notes on the neck will cause them to be played (to channel 1) even when the touch screen is not pressed. This allows you to do two handed tapping, or use the drum pads while playing on the neck simultaneously. The large X/Y pad can still be used to control parameters (but in this case it doesn't re-actuate the pressed notes, which is a good thing).
Alternative Mode: Sliding Chords with Portamento
You can enable this mode by pressing all four corners of the touch screen simultaneously. You set up three identical synthesizers on three separate channels (channels 9, 10 and 11) and make sure each synthesizer is monophonic, so that only one note can be played at a time on each synth. Glide/portamento must be enabled for each synth. Finally, split the tri-bass strings by entering this mode. Each string will output to a different synthesizer allowing you to slide chords while taking advantage of the synth's portamento capability.
Other Things
To see the battery life remaining, press the two corners of the touch screen closest to the neck.
Email Us
If you have any questions and prefer email, and a product specialist will respond shortly. We Reply Emails Fast!
Payment Options - More Info
We accept major credit and debit cards: Visa, Mastercard, American Express, Discover. We also accept PayPal, Google Checkout and Western Union.