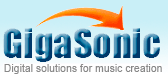 Toll Free: 888-246-4442
International: 408-573-1400
Neumann Product Listing

Neumann has been regarded as the standard-setting, leading manufacturer of studio microphones all over the world for decades. Many products have become milestones of professional audio technology. For sure, Neumann microphones are not cheap, but professionals know from their daily experience that they are worth the cost.

Display Mode:
Sort By Name:
Price:

There are no products to list in this category.