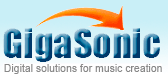 Toll Free: 888-246-4442
International: 408-573-1400
RME Fireface 800 Firewire Audio Interface
Sale Price:

$1,999.00

$1,599.00Save: 20%
Package deals bundle complimentary products to save you money. Save on the bundled package(s) below:
GigaPro CD Production Suite
Listing Price:

$49,999.00

Sale Price: $21,500.00Save: 57%

RME Fireface 800 Firewire Audio Interface & Avid Pro Tools 10 Bundle
Listing Price:

$2,699.00

Sale Price: $2,099.00Save: 22%
| | | | | | |
| --- | --- | --- | --- | --- | --- |
| Description | | Related Deals | | Product Reviews | |
 is a 56 channel 24 bit / 192 kHz high-end, high performance and high speed FireWire audio interface for use both the Mac and Windows. Fireface 800 provides the some of the best instrument input implementation to be found anywhere in an audio interface plus a high power headphone output and signal-to-noise ratios of 119 dBA - typically RME!
Item Includes
RME Fireface 800 Firewire Audio Interface
AC Power Cable
1 x 13' FW400 Cable (IEEE1394a)
1 x 6.6' TOSLink Optical Cable
Driver CD ROM
Two (2) Year Warrant
Direct ASIO Headphone Monitoring
Fireface 800's headphone output delivers high volume with low-impedance headphones and mirrors playback channels 9/10. In contrast to the Multiface, the Fireface 800's headphone output is capable of direct ASIO monitoring.
Built-In "Tube Sound" Limiter For Guitar And Bass
The FireFace 800's Hi-Z instrument input offers an unprecedented fidelity and flexibility for guitar and bass. A soft-limiter, specifically designed instruments, provides overload protection for the A/D-converter and deliberately creates harmonic distortion to emulate tube sound. Due to a soft transition and creation of harmonics, the Fireface 800's limiter can emulate tube saturation. A 'fuzz' circuit, which can be activated in addition, deliversguitar distortion. A multi-stage filter can remove low- and high-frequency disturbances and guarantees a optimal sound even when recording directly into the computer or when monitoring through a mixing console. Signals from guitar or bass can be recorded clean for optimal plug-in processing in your DAW.
Balanced I/O at 192kHz and 119dBA Dynamic Range
RME's highly successful Multiface was the basis for the development of the Fireface 800. The Fireface 800 features 8 balanced line I/Os with software controlled reference level switching (-10 dBV, +4 dBu, HiGain), to guarantee highest dynamic range and fidelity. Apart from the levels of the Fireface 800's microphone pre-amps and the headphone outputs, all device settings are software controlled. The RME Fireface 800 is equipped with the latest A/D and D/A converter chips and all I/Os operate up to 192 kHz with a dynamic range of 119 dBA on playback.
Simultaneous TRS and XLR I/O
All inputs and outputs can be used at the same time. E. g., the instrument input can be used either instead of the line input on the back, or together with it. Even the jack and the XLR sockets of the microphone inputs can be used simultaneously. In this way, up to 35 signal sources can be connected to the Fireface 800 and recorded onto 28 separate tracks!
ADAT I/O
RME Fireface 800 has two ADAT I/Os and 1 S/PDIF I/O. When combined with two additional ADI-8 DS', you can have 26 analog inputs and outputs at 48kHz or 18 at 96 kHz. The SPDIF-I/O works up to 192 kHz, allowing 10 analog inputs and outputs at the highest sample rate, plus two digital ones.
4 Phantom Powered Mic Pres
RME Fireface 800 has 4 discrete balanced microphone inputs with class-A stage, 48 V phantom power and separate TRS and XLR inputs, which can also be used as additional line inputs. Two of the Fireface 800's four mic inputs are permanently available as channels 9 and 10 while the other two can be used with inputs 7 / 8 on the back panel.
SteadyClock Sync
The Fireface 800 is equipped with SteadyClock, RME's latest sync and clock technology. With SteadyClock, the Fireface 800 becomes a sync reference for the whole studio. the Fireface 800's SteadyClock refreshes clock signals, removes jitter, and takes permanent care of optimal conversion quality, thus guarantees a sensational sound quality.
TotalMix DSP
Thanks to the DSP-based TotalMix mixer from the Hammerfall DSP series, all of the Fireface 800 inputs and outputs can be freely mixed, distributed and routed. With the Fireface 800, up to 14 completely independent stereo submixes are possible. Thanks to an internal flash memory, all of the Fireface 800's settings including TotalMix are recalled during boot. After making all desired settings, the Fireface 800 works in stand-alone (without computer) as a submixer, A/D and D/A converter, headphone mixer, format converter, instrument or microphone pre-amplifier, monitoring mixer and much more.
Optional LTC and VITC Sync
Via an insert slot on the back of the Fireface 800, a time code option (TCO) for synchronizing to LTC, video and VITC can be added. Thanks to SteadyClock, the Fireface 800 does not only extract absolute positions, but also a very clean low-jitter word clock.
Latest Multi-Port Firewire Technology
RME offers the latest technology giving the Fireface 800 unprecedented power to provide FireWire 800 ports as well as SteadyClock, ADAT and SPDIF digital PLL, TotalMix and stand-alone mode. Using an integrated 32 bit RISC processor, the Fireface 800 is flexible, reconfigurable and one the first Giga-FW interfaces available, optimized for audio with latencies down to 48 samples. The Fireface 800 has a second port for hub functionality, bi-lingual mode for full FireWire 400 compatibility, and an additional FW 400 port. Thanks to the multi-ports, several Fireface 800 can be used in parallel and at the same time on one FireWire port without any problem.
Converters
24-bit
Sample Rates
Internally: 32, 44.1, 48, 64, 88.2 kHz, 96 kHz, 128, 176.4 and 192kHz
Externally: 28kHz to 200kHz
Analog Input
4 x XLR/4 x 1/4" TRS phone (front)
8 x 1/4" TRS 1/4" phone, software controlled switching of reference levels -10dBV, +4dBu or HiGain (rear)
1 x 1/4" TS phone
Analog Output
8 x 1/4" TRS phone, servo-balanced, DC-coupled
1 x 1/4" TRS unbalanced
Digital Input
2 x ADAT optical or S/PDIF optical
1 x RCA S/PDIF coaxial (AES/EBU compatible)
Digital Output
2 x ADAT optical or S/PDIF optical
1 x RCA S/PDIF coaxial (AES/EBU compatible)
MIDI In/Out
Yes
Sync In/Out
2 x BNC WordClock
S/PDIF
Headphone Output
Yes. Headphone output can be used directly with ASIO direct monitoring
THD + N
AD: < -104dB (< 0.00063%)
DA: < -100dB (< 0.001%)
Dynamic Range
AD: 109dB RMS unweighted, 112dBA
DA: 116dB RMS unweighted, 119dBA (unmuted)
Frequency Response
-0.1dB: 5Hz to 21.5kHz @ 48kHz
-0.5 dB: <5Hz to 43.5kHz @ 96kHz
-1.0 dB: <5Hz to 70kHz @ 192kHz
System Requirements
Drivers:
Mac:
OS X 10.3 or up
Core Audio
Core MIDI
Up to three units operational simultaneously
PC:
Windows 2000 SP4 or XP
ASIO multi-client operation of WDM, MME, GSIF 2.0 and ASIO 2.0. WDM (DirectSound) with stereo and multi-channel support
Up to three units operational simultaneously
Fully hot-pluggable
Specialties
The unit has a second port for hub functionality, bi-lingual mode for full FireWire 400 compatibility and an additional FireWire 400 port