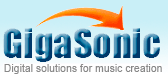 Toll Free: 888-246-4442
International: 408-573-1400
Shure ULXD14/85 Digital Wireless Microphone System G50 / 470 - 534MHz
Sale Price:

$1,774.00

$1,421.00Save: 20%
| | | | | | |
| --- | --- | --- | --- | --- | --- |
| Description | | Related Deals | | Product Reviews | |
Shure ULXD14/85
 Digital Wireless Microphone System includes a ULXD4 digital wireless receiver, a ULXD1 digital wireless bodypack transmitter, and a WL185 lavalier microphone. This system delivers transparent, 24-bit digital audio transmission, uncompromising audio clarity, extremely efficient RF performance, secure signal encryption and advanced recharging.
Shure ULXD4 Digital Wireless Receiver features an upgrade LCD screen with adjustable contrast and brightness so you can optimize it for any stage or venue. The intuitive front-panel LCD menu and controls are great for quick access and setup. On the front of the receiver, there is also a set of audio and RF LED meters with peak indicator. And plus, the ULXD4 is designed for use with ULX-D™ Digital Wireless Systems.
Shure ULXD1 wireless bodypack transmitter is compatible with Shure ULX-D Digital Wireless Systems. The ULXD1 delivers uncompromising audio quality and RF performance, AES 256-bit encryption for secure transmission, and advanced rechargeability options for professional sound reinforcement applications, due to a rugged yet lightweight aluminum case.
Shure WL185 lavalier mic is recommended for general purpose sound reinforcement applications requiring good rejection of ambient noise. Use of the included windscreen is highly recommended. It has a pickup angle of 130 degrees.
System
A complete digital wireless microphone system designed to give you top-quality sound and unrivaled performance
24-bit/48kHz digital resolution provides professional-grade audio quality that's impervious to analog interference
Shure's ULXD4 digital wireless receiver features a large LCD screen, networkable configuration, and premium audio output
Shure's ULXD1 wireless bodypack transmitter provides full 20Hz-20kHz audio with automatic Gain Ranging for maximum dynamics transmission
Cardioid WL185 lavalier microphone is great for both live sound and media production systems
Rechargeable battery provides over 12 hours of battery life
ULXD4 Receiver
Predictive switching diversity
Intelligent scanning automatically finds and deploys the cleanest frequencies to transmitters over IR sync
Interference detection and alerts provided on both the receiver and Wireless Workbench® 6 (coming soon)
Front panel gain adjustment buttons provide up to 60 dB additional gain
AES 256-bit encryption-enabled for applications where secure transmission is needed
Ethernet networking provides streamlined setup across multiple receivers, Wireless Workbench® 6 integration (coming soon), and AMX/Crestron control
Support for frequency coordination with the Axient™ Spectrum Manager (coming soon)
Rugged metal chassis
Intuitive front panel LCD menu and controls with lockout feature
Upgraded LCD with adjustable contrast and brightness
Audio and RF LED meters with peak indicator
Remoteable ½ wave antennas
Furnished rack hardware
ULXD1 Transmitter
AES 256-bit encryption for applications for which secure transmission is needed
Proprietary Shure Gain Ranging optimizes the system's dynamic range for any input source, eliminating the need for transmitter gain adjustments
Shure SB900 Lithium-Ion rechargeable battery provides up to 12 hours of battery life, precision metering with 5 segment battery fuel gauge, and zero memory effect
External charging contacts for docked charging (with the SBC200 Dual Docking Charger)
Rugged metal construction
Backlit LCD with easy to navigate menu and controls
Detachable ¼ wave antenna
Frequency and power lockout
WL185 Lavalier Mic
For use with the ULX1J1 bodypack transmitter
Terminated for use with Shure TA4F equipped transmitters
Includes clothing clip and windscreen
System
RF Carrier Frequency
G50 / 470 - 534MHz
RF tuning step size: 25kHz, varies by region
Operating Range: 328' (100m)
Image Rejection:>70 dB, typical
RF Sensitivity: -98 dBm at 10-5 BER
Latency: < 2.9ms
Frequency Response: 20Hz - 20kHz (±1 dB)
Note: Dependent on microphone type
Dynamic Range: >120 dB, A-weighted, typical (System Gain @ +10)
THD: <0.1% (−12 dBFS input, System Gain @ +10)
Polarity: Positive pressure on microphone diaphragm produces positive voltage on pin 2 (with respect to pin 3 of XLR output) and the tip of the 6.35 mm (1/4-inch) output.
Operating Temperature: 0 to 122°F (-18 to 50°C)
Note: Battery characteristics may limit this range
Storage Temperature -20 to 165°F (-29 to 74°C)
Note: Battery characteristics may limit this range
ULXD4 Receiver
Spurious Rejection:>80 dB, typical
Connector Type:BNC
Impedance:50 Ohms
Bias Voltage: 12–13 V DC, 170 mA maximum, per antenna
Gain Adjustment Range:-18 to +42 dB in 1 dB steps (plus Mute setting)
Configuration:
1/4" (6.35 mm): Impedance balanced (Tip=audio, Ring=no audio, Sleeve=ground)
XLR: Balanced (1=ground, 2=audio +, 3=audio -)
Impedance:
1/4" (6.35 mm): 100 Ohms (50 Ohms Unbalanced)
XLR: 100 Ohms
Full Scale Output:
1/4" (6.35 mm): +12 dBV
XLR: LINE setting= +18 dBV, MIC setting= -12 dBV
Mic / Line Switch:30 dB pad
Phantom Power Protection
1/4" (6.35 mm): Yes
XLR: Yes
Power Over Ethernet (PoE): No, protected
Network Interface: Single Port Ethernet 10 / 100 Mbps
Network Addressing Capability: DHCP or Manual IP address
Maximum Cable Length: 328 ft (100 m)
Audio Frequency Response: 20 Hz–20 kHz, flat
Dynamic Range: 120 dB, extended
Tuning Range: Up to 64 MHz
Dimensions (HxWxD): 7.75" x 6.75" x 1.65" (197 mm x 171 mm x 42 mm)
Weight: 2.0 lbs (913 g), without antennas
Housing: Galvanized stee
ULXD1 Transmitter
Audio Frequency Response:
20 Hz to 20 kHz (±1 dB), flat
Note: Dependent on microphone type
Operating Range: 300 ft (100 m)
Connector: 3-pin TQG
Gain Offset Range: 0 to 21 dB (in 3 dB steps)
Battery Type: Shure SB900 Rechargeable Li-Ion or AA batteries
Battery Runtime @ 10 mW:
Shure SB900: >12 hours
Alkaline: 11 hours
Dimensions (HxWxD): 3.4" x 2.6" x 0.9"; 86 x 66 x 23mm
Weight: 142 g (5.0 oz.), without batteries
Housing: Cast aluminum