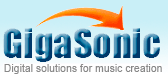 Toll Free: 888-246-4442
International: 408-573-1400
Steinberg CI1 USB Audio Interface
Sale Price:

$149.99

$99.99Save: 33%
| | | | | | |
| --- | --- | --- | --- | --- | --- |
| Description | | Related Deals | | Product Reviews | |
Steinberg CI1
 is the ideal low-cost audio interface for any Cubase owner who needs to record vocals, instruments, keyboards, percussion or any other audio source. With it's two fantastic-sounding microphone inputs comprising balanced XLR/jack combo connectors and high-quality microphone preamps and the onboard +48V phantom power, as well as the HI-Z on input 1 the CI1 provides all the functionality an audio interface should provide.
Steinberg CI1 USB Studio is a straight-forward audio interface without frills and fuss. Housing two microphone inputs with balanced XLR/TRS combo connectors, high-quality mic preamps and onboard phantom power, CI1 allows you to make use of any microphone. And with the dedicated high-impedance switch on the first input channel you can jack your electric guitar or bass directly into the CI1. But it's not all hardware — CI1 comes with a great software bundle. Sequel LE is designed for first-time computer music aficionados looking to record their music with ease while WaveLab LE boasts audio editing, mastering and full internet audio publishing features. All this makes CI1 your very own mobile recording studio!
The CI1 is powered by a computer's USB. And by simply connecting the CI1 to a USB port the user gets immediate full control of Cubase. Even the +48 V phantom power of the two mic inputs doesn't require an additional power supply. With the CI1 being fully USB-powered, it's no problem to record music whenever and wherever without having to find a mains outlet. The user can simply plug the CI1 into a notebook, connect a microphone or guitar and start jamming on the spot.
Steinberg CI1 USB Studio offers two fantastic-sounding mic inputs comprising balanced XLR/jack combo connectors and high-quality microphone preamps, each equipped with individual gain control and a Peak LED. With the onboard +48 V phantom power, the user can record at home or on the move using just about any dynamic or condenser mic
Item Includes
Steinberg CI1 Audio USB Interface
Sequel LE
WaveLab 7 LE
One (1) Year Warranty on Hardware
USB Audio Interface
Features 2 mic inputs with balanced XLR/TRS combo connectors, high-quality mic preamps, and on board phantom power
Powered by a computer's USB port
+48V phantom power of the 2 microphone inputs does not require an additional power supply
24-bit resolution with 48kHz sampling rate
Dedicated high-impedance switch on the first input channel allows you to connect your electric guitar or bass directly into the CI1
With the on board phantom power, the user can record at home or on the move using just about any dynamic or condenser microphone
Each microphone preamp is equipped with individual gain control and a Peak LED
The line outputs are equipped with balanced 1/4" TRS connectors, providing professional studio connectivity
With the Mix level control, the user can adjust the balance between the input signal and the playback signal from the software application, so that the input signal can be monitored without any latency
The Mono button on the CI1 allows analog inputs 1 and 2 to be used either as separate mono channels or as a stereo pair feeding just one side (L/R) of the monitor outs
1/8" TRS stereo mini headphone output
Master outputs and the headphone output levels can be adjusted independently
Sequel LE
Sequel LE projects can be opened in the full version
Contains top features of the Sequel 2 full version
Includes selected audio content, instruments and track presets plus an effects set to add that certain touch to your songs
Supports Sequel Content Sets
Fully upgradable to the Sequel full version
The Virtual Keyboard is perfect both for playing and recording instruments with the mouse or computer keyboard
The ultra easy-to-use Controller Learn function allows the user to assign a controller by clicking the parameter and moving the desired knob, slider, key, or button
The Controller Mode offers a means to assign external controllers or keyboards to the most-used parameters in Sequel LE, like mixer volume, track effects, solo/mute buttons, and more
The Controller Mode furnishes many options for live performances, like editing volume or tune and effects with your hardware controller to create a song on stage without a mouse
Runs on your PC and Mac computer
The Free Warp mode enables you to warp any part of an audio loop
With the Audio Reverse function it's possible to play audio backwards
Customizable Track Icons allow the user to label the project's tracks and mixer channels, making them even easier to spot
Track Icons are selected from the factory picture library or a self-definable user library
The Tap Tempo function helps you to assign the tempo of each audio file or to fix the tempo of the song
When processing gets intense, there's the Track Freeze function which frees up CPU power for more tracks and effects
With Windows Vista or Windows 7, Sequel LE runs at very low latencies even without external ASIO hardware using the Vista Core Audio driver
Customizing Track Icons by changing size and shade let users give Sequel 2 projects their individual touch
WaveLab LE 7
Contains 9 plug-ins, based on Steinberg's VST3 technology, including the Steinberg Compressor, Limiter, the StudioEQ from Cubase, and Roomworks SE
Audio analysis section contains tools like the 3D offline Spectrum view and Level Meters for the master section that allows the user to always easily keep an overview on the technical results of the current mix
Compatibility with Mac OS X operating systems
Allows you to edit CD-quality audio material on 2 tracks
Also enhances recordings, using more than 10 plug-ins with several effects taken from Cubase professional music software
Integrated podcast function which allows for sharing music and voice recordings in the internet - it's possible not only to add parameters such as title or description, but also create several episodes and upload them directly to the server of choice
Comes with a modern and easy-to-use user interface, which is based on the new WaveLab 7 family design
More than 10 additional plug-ins including Leveler
Delivers flawless audio quality by supporting 96kHz sampling rate at a CD-quality playback resolution of 16-bits
Workspace concept based on the bigger WaveLab 7 versions offers the possibility to switch between several view-sets with a single mouse click, dramatically speeding up the entire working process
New window structure provides the possibility to drag and drop program windows, resize them and place them anywhere required within the WaveLab LE 7 workspace
The redesigned master section allows the use of up to 3 slots for the integration of plug-ins
The Audio Montage is the central working area, where audio files can be edited - it hosts 2 audio tracks as well as a basic editing feature set, including the possibility to set markers
Mac
Mac computer with an Intel processor recommended
OS X 10.5.5 and 10.6
1GB RAM
1GB free hard drive space
Free USB port for CI1 connection
DVD-ROM drive
1280 x 800 display resolution recommended
Internet access required for license activation
PC
2GHz CPU (dual core recommended)
Windows XP SP3 (32-bit), Vista (32-bit/64-bit) or Windows 7 (32-bit/64-bit)
1GB RAM
1GB free hard drive space
Free USB port for CI1 connection
DVD-ROM drive
1280 x 800 display resolution recommended
Internet access required for license activation