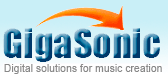 Toll Free: 888-246-4442
International: 408-573-1400
Roland UA-1010 Octa-Capture & Producer X2 Upgrade Bundle
Sale Price:

$1,219.00

$949.00Save: 22%
| | | | | | |
| --- | --- | --- | --- | --- | --- |
| Description | | Related Deals | | Product Reviews | |
Roland UA-1010
 Octa-Capture is a high speed USB 2.0 audio interface that features 10 inputs, 10 outputs, 8 VS preamps, and 24-bit/192 kHz audio quality. Designed for high-level audio production, the UA-1010 audio interface combines premium components, quality engineering, along with proprietary preamp and streaming technology.
The UA-1010 Octa-Capture is the perfect interface for multi-channel computer-based production and it's also a great solution for expanding the I/O capability of the V-Studio 700 as well as V-Studio 100, thanks to its compact design and pristine audio quality. The interface includes production software from Cakewalk.
Cakewalk Sonar X1 Producer has all the goods to deliver the polished, "radio-ready" recordings that are expected in today's music industry. They're all of SONAR Studio's cutting-edge music creation tools plus an unparalleled collection of world-class instruments and effects, making SONAR X1 Producer truly an all-in-one solution for creating today's music.
SONAR X1 Producer is the ideal choice for anyone serious about music production, from the innovative Skylight interface to the legendary, "big-studio" sound of the ProChannel console strip.
Note! This Cakewalk SONAR X1 Producer can free upgrade to Sonar X2 Producer.
Roland UA-1010
Eight premium mic preamps built in (VS PREAMP)
AUTO-SENS function intelligently sets optimal input levels for all preamps
Extremely stable low-latency VS STREAMING driver
Four independent software-controlled Direct Mixers for creating custom monitor mixes
Supports all major DAW platforms on Mac or PC, including OSX 10.6 and Windows 7, through ASIO 2.0/WDM (Windows) and Core Audio (Mac) drivers
Rackmount ears included
Bundled with Cakewalk Production Plus Pack
Microphone Preamps
- 8 premium-grade digitally controlled microphone preamps (VS PREAMPS), built with the same high-grade components as the preamps in the V-STUDIO 700 and M-400 V-Mixer
- 8 XLR inputs are provided for the preamps, plus independent phantom power, low-cut filter, phase invert, and digital compression for each channel
Auto Input Level Adjustment
- Set perfect input levels - simply activate the AUTO-SENS feature with the push of a button, play your connected instruments, and OCTA-CAPTURE automatically sets the ideal recording level for each input
- Great for quick, fail-safe audio capture when recording either a fully mic'd drum kit or an entire band
Extreme Low-Latency Driver
- Offers incredible stability and industry-leading low-latency USB performance via Roland's proprietary VS STREAMING technology
- All current Mac and PC DAW platforms are supported through ASIO 2.0/WDM (Windows) and Core Audio (Mac) drivers
- Using VS STREAMING, you can use multiple devices (two OCTA-CAPTURE units or one OCTA-CAPTURE plus a V-STUDIO 100 or V-STUDIO 700) on the same USB bus without compromising stability, performance, or audio quality
Flexible Monitor Mixes
- 4 independent Direct Mixers for creating software-controlled monitor mixes
- Each mix can be routed to any of the analog outputs and can take advantage of the internal 40-bit DSP processing - perfect for sending custom monitor mixes to headphones, speakers, or recording devices
Cakewalk Sonar X1 Producer
Unlimited Audio tracks
AudioSnap: Multitrack audio manipulation. Correct timing of performances, quantize your audio and even convert audio to MIDI.
V-Vocal: From subtle pitch correction of problem vocals to generating modern vocal effects, V-Vocal is the solution for vocal manipulation.
Surround Sound: 30 formats supported. Great for creating audio for video, video game soundtracks, and other high-end audio projects.
T Series Effects: Transient shaper for sculpting drum and other dynamic sounds plus the Tube Leveler for warm analog treatments of audio.
Sonitus Effects Suite: 11 audio effects including reverb, multiband compression, auto-wah, tempo delay, and more
Rapture LE: Loaded with over 200 presets, Rapture LE is the player version of the award winning Rapture synth (fully expandable)
RGC Suite: The legendary synths from RGC including Z3TA+ 1.5, SFZ Pro, Pentagon, and more
Matrix View: Non-linear environment for creating beats, beat juggling and song arrangement
SONAR X1 Producer highlights:
ProChannel: Built in channel strip of modeled compression, EQ, and tube saturation on every audio track and bus. Fully customizable routing
Session Drummer 3: Professional drum VST with kits from Steven Slate, Ocean Way, original 707, 808, 909, samples and over 700 included patterns
Dimension Pro: 4 part wavetable virtual synthesizer; Over 8GB of sample content (1500 patches) including bass, strings, pads, the Garritan Pocket Orchestra and more
Mastering Effects: Finalize your mix with the 64-bit linear phase-accurate equalizer and multi-band compressor
Channel Strip Effects: VX-64 7-stage vocal effect strip and PX-64 7-stage percussion effect strip
TruePianos Amber: The Amber module of TruePianos provides a truly immersive modeled piano VST that uses very little CPU
Roland UA-1010
Converters
Conversion: 24-bit
Internal processing: 40-bit
Sample Rates
44.1, 48, 88.2 and 96kHz (record 12 channels, playback 10)
192kHz (record 4 channels, playback 4)
44.1, 48, 88.2 and 96kHz digital output
Analog In
8 x Combi Microphone/Line (Inputs 1 and 2 support Hi-Z)
Analog Outputs
8 x 1/4" TRS phone Line
1 x 1/4" TRS phone Headphone
Digital Input Connectors
1 x RCA coaxial S/PDIF
Digital Output Connectors
1 x RCA coaxial S/PDIF
Nominal Input Level
Channels 1-6 (XLR): -56dBu to -6dBu
Channels 7-8 (XLR): -50dBu to +0dBu
Channels 1-8 (1/4"): -46dBu to +4dBu
Nominal Output Level
Outputs 1-8: +0dBu (balanced)
Headroom
16dB
Input Impedance
Channels 1-6 (XLR): 5kΩ (balanced)
Channels 7-8 (XLR): 10kΩ (balanced)
Channels 1-8 (1/4"): 17kΩ (balanced)
Channels 1-2 (1/4"): 740kΩ (unbalanced)
Output Impedance
Outputs 1-8: 1.8kΩ (balanced)
Headphones: 47Ω
MIDI In/Out
2 x 5-pin DIN MIDI In, Out
Sync In/Out
S/PDIF
Headphone Output
Yes
Residual Noise
-87dBu typical (minimum gain, inputs 1 and 2 terminated with 600Ω, IHF-A)
Internal Direct Monitor Mixer setting:
Stereo Link: On
Input Channel Fader: Unity
Dynamic Range
A/D: 104dB typical (minimum gain)
D/A: 113dB typical
Frequency Response
44.1kHz: 20Hz to 20kHz, +0/-2.0dB)
48kHz: 20Hz to 22kHz, +0/-2.0dB)
96kHz: 20Hz to 40kHz, +0/-2.0dB)
192kHz: 20Hz to 60kHz, +0/-2.0dB)
192kHz: 20Hz to 90kHz, +0/-8.0dB)
Display
128 x 64 graphic LCD (backlit LCD)
Power Requirements
DC 9V via AC adaptor
Minimum System Requirements
Mac OS X 10.5 or later
Windows XP, Vista, or Windows 7
Dimensions (WxDxH)
11.19 x 6.25 x 2" (284 x 158 x 50mm)
Weight
2.9 lbs (1.32kg)
Cakewalk Sonar X1 Producer
System Requirements
Windows XP Service Pack 3 (32-bit)/Vista Service Pack 2 (32- or 64-bit)/Windows 7 (32- or 64-bit)*
Intel Core 2 Duo E8200 2.67 GHz/AMD Phenom Quad Core 9750 2.4 Ghz
2 GB RAM
1280x800 minimum screen resolution
4.5GB for minimal installation, 15GB for complete installation
SONAR on DVD: DVD-ROM, DVD+/-R or DVD+/-RW Drive
SONAR download: Broadband or better internet connection for download
Cakewalk Publisher requires available web server space with FTP access
* Windows XP Media Center and Windows XP 64-bit are not officially supported. SONAR X1 Essential is a 32-bit application only but can run on 64-bit versions of Windows Vista and Windows 7.