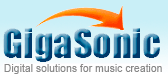 Toll Free: 888-246-4442
International: 408-573-1400
RME Fireface UCX USB & FireWire Audio Interface
Sale Price:

$1,749.00

$1,599.00Save: 9%
| | | | | | |
| --- | --- | --- | --- | --- | --- |
| Description | | Related Deals | | Product Reviews | |
RME FireFace UCX
 USB/Firewire audio interface provides FireWire 400 and USB connections as well, including support for high-speed USB 3. Furthermore, you can hook it up to your iPad 2 via the Camera Connection Kit giving you the ultimate on-the-go pro-caliber recording rig! The Fireface UCX comes loaded with a whole new version of RME's TotalMix FX engine. This dual-DSP system uses one DSP chip for monitor mixing, leaving the other free for latency-free effects and processing. The TotalMix FX's routing side provides a fully flexible 18 x 18 monitor mixer with up to nine independent stereo submixes. Each of the Fireface UCX's channels feature dedicated EQ and dynamics, plus reverb and delay processing. That means you can track with the effects and processing you need, without ever having to worry about latency or your computer's processing power.
The Basic Remote Control is included offering one big wheel dial, a button for level storage/recall, and a freely programmable button for nearly all TotalMix FX functions. The optional Advanced Remote Control (ARC) adds 6 freely programmable buttons with LEDs to the feature set. Just assign all frequently used TotalMix functions to these buttons. What's motr, both remotes come with a flexible, 5 m (16 ft.) long cable.
Item Includes
RME Fireface UCX
External Power Supply
1.8m USB Cable (71")
2.0m TOSLink Cable (79")
MIDI Breakout Cable
Remote Control
Software CD-ROM
General
Low-latency mastering grade converters with outstanding specifications
Two microphone preamps with technology from RME's high-end Micstasy and UFX, including AutoSet overload protection
Newly developed Hammerfall audio core, supporting USB and FireWire with maximum performance and ultra-low latency operation, combined with RME driver stability and maintenance on both bus protocols
TotalMix FX with the complete Fireface UFX DSP engine, including all effects up to 192kHz
Monitoring Controller combines the flexibility of the TotalMix FX monitoring tool set with the included RME Remote Control
DIGICheck metering and analysis toolbox for Windows and Mac
Support for RME's Advanced Remote Control, active jitter suppression technology, professional reference level support, advanced stand-alone functionality, full 192 kHz operation, and high-speed MIDI I/O
Class Compliant mode works with Apple's iPad, for stereo up to 8 channel recording and playback, and with the addition of professional I/Os
Inputs and Outputs
Provides 36 channels of audio - 18 input and 18 output channels
All inputs and outputs can be used at the same time
Up to 8 analog and 10 digital channels can be recorded onto 18 separate tracks
Combines excellent analog circuit design with enhanced high-grade AD/DA converter chips
All balanced TRS and XLR I/Os and both phones outputs guarantee low noise and low distortion values
The preamps don't produce "sound" - they do not add or remove anything from the source signal, just capture as is
All I/Os operate up to 192kHz and reach 114dBA dynamic range on playback - including both headphone outputs
High power technology delivers high headphone volume no matter if high or low impedance phones are used
Due to its efficient jitter reduction, RME's SteadyClock finalizes the state-of-the-art AD/DA conversion, even when clocking to an external digital source
All analog I/Os use a low latency converter design with 14 samples delay for the ADC, and 7 samples for the DAC, independent of the used sample rate
Every input and output is individually switchable to common professional studio levels: -10 dBV, +4 dBu, Lo/Hi Gain
All outputs can be used for ASIO Direct Monitoring purposes
Microphone/Instrument Preamps with AutoSet
Two high-end microphone and instrument preamps
Preamp design boasts extremely low distortion, excellent signal to noise ratio and a perfectly flat frequency response
Premium solution for transmitting and amplifying any audio input unchanged, be it high-level stage, or typical studio signals, lower level and high-impedance instruments, or dynamic, condenser and ribbon microphones
Digitally controlled gain of up to 65dB, adjustable in steps of 1.0dB over a range of 55dB, individually set for each preamp with the encoder knob on the front, or in TotalMix FX on the host computer
All level settings are 100% reproducible and can also be adjusted using a MIDI remote controller
Each channel can be individually switched to provide +48V phantom power
LEDs for signal, clip and activated phantom power give a complete overview on the unit's status The two TRS inputs on the front can also operate as Hi-Z inputs
AutoSet's digitally controlled gain can automatically reduce the gain on the microphone preamps, providing perfect protection from overload with no degradation of the audio signal, unlike using an analog limiter which would impact the technical specifications of the preamps and alter the original source
AutoSet does not add any control noise imparted by some limiters
AutoSet can be switched on for each of the 4 front panel microphone and instrument preamp channels individually
Digital I/O, Wordclock and MIDI
Coaxial SPDIF I/O with sample rate support up to 192kHz
8-channel ADAT I/O available simultaneously with the analog channels and can be used to connect an 8-channel AD/DA converter, mixing consoles, or to insert effects devices
ADAT I/O support sample rates up to 192kHz (S/MUX4)
Using an external converter, the unit will provide 16 analog inputs and outputs, 12 with a sample rate of 96kHz, and 10 at 192kHz
ADAT I/O can be used as optical S/PDIF I/O, making the UCX connections even more flexible
Wordclock input and output (BNC) with switchable termination plus MIDI I/O on a breakout cable
TotalMix FX
DSP-based TotalMix mixer allows fully independent routing and mixing of all 18 input and playback channels to all 18 physical outputs
Two DSPs ensure an impressive performance even in extreme applications
Up to 9 totally independent stereo sub-mixes, plus a comprehensive Control Room section, offer unrivalled monitoring capabilities and routing flexibility
Every input and output channel comes with an extensive feature set, comparable to a full-scale digital console
Effects per channel include 3-band parametric EQ, adjustable low-cut, auto level, compressor, expander, MS processing and phase reversal
Reverb and echo effects unit is available for all channels via a stereo send and return bus
All effects available even at 192kHz operation
For example, at 48kHz, 36 EQs, 36 Low Cuts, 26 Compressors and Echo can be activated, while with reverb and echo activated, 36 EQs, 36 Low Cuts and 16 Compressors are still available
The FX-DSP uses automatic overload surveillance - as soon as no more effects can be added, the TotalMix surface will clearly signal this condition
When changing to higher sample rates the UFX automatically deactivates all effects that exceed the DSP's performance - the DSP will never be overloaded
The complete effects section not only adds a lot of flexibility to the recording chain, but makes latency burdened software obsolete
TotalMix can easily replace any external mixer, e.g. to create different latency-free monitoring mixes with EQ and reverb for the main studio monitors, and the headphone of the vocalist(s) in the recording chamber
The DSP hardware calculates RMS and Peak levels for all 54 level meters, so there is zero CPU load on the host
The main functions of TotalMix can be remote controlled via MIDI with any Mackie Control compatible controller
Sample Rate
44.1, 48, 88.2, 96, 176.4 and 192kHz
Connectivity
USB 2.0; FireWire 400
Inputs
Analog
2 x XLR/TRS Combo Mic/Line(front panel)
2 x 1/4" TRS/TS phone Instr/Line (front panel)
4 x 1/4" TRS phone Balanced Line (rear panel)
Digital
1 x RCA coaxial S/PDIF
1 x TOSLink optical ADAT
1 x BNC Wordclock
Input Impedance
Mic: 2kΩ
Line: 8kΩ
Instr: 470kΩ
Input Level
Microphone
+10dBu, gain 0dB
-55dBu, gain 65dB
Line (combo jack)
+21dBu, gain 0dB
-44dBu, gain 65dB
Instrument/Line (front panel)
Instr: -13.5dBu, 10dBV @ gain 12dB
Line: -7.5dBu, 10dBV @ gain 12dB
Instr: +13dBu, lo gain, gain @ 0dB
Line: +19dBu, lo gain, gain @ 0dB
Line
+19dBu, 0dBFS @ lo gain
+13dBu, 0dBFS @ +4dBu
+2dBV, 0dBFS @ -10dBV
Gain Range
Microphone
+10dB up to +65dB
Instrument
+6dB
0dB up to +12dB additional gain stage
Outputs
Analog
6 x 1/4" TRS phone Balanced Line (rear panel)
1 x 1/4" TRS phone Line/Headphone (front panel
Digital
1 x RCA coaxial S/PDIF
1 x TOSLink optical ADAT
1 x BNC Wordclock
Output Impedance
Line: 75Ω
Stereo Monitor Phones: 30Ω
Output Level
Line
+19dBu, 0dBFS @ hi gain
+13dBu, 0dBFS @ +4dBu
+2dBV, 0dBFS @ -10dBV
Switchable Output Level: hi gain, +4dBu, -10dBV
MIDI
2 x 5-pin DIN MIDI In/Out on breakout cable
Dynamic Range
Output
111dB
114dBA @ 44.1 kHz (unmuted)
THD
Input <-105dB, <0.0005%
Output <-100dB, <0.001%
THD + N
Input <-98dB, <0.0012%
Output <-96dB, <0.0015%
Signal to Noise Ratio
Input
Mic: 112dB RMS unweighted, 115dBA
Instr: 112dB RMS unweighted, 115dBA
Line: 111dB RMS unweighted, 114dBA
Crosstalk
>110dB
Frequency Response
Input
10Hz to 20.6kHz, -0.1dB @ 44.1kHz
5Hz to 45.3kHz, -0.5dB @ 96kHz
5Hz to 90kHz, -1.0dB @ 192kHz
Output
5Hz to 20.4kHz, -0.1dB @ 44.1kHz
5Hz to 45kHz, -0.5dB @ 96kHz
5Hz to 90kHz, -1.0dB @ 192kHz
Power Requirements
9 to 18VDC via included 100~240V external power adapter
System Requirements
USB: Pentium Core 2 Duo CPU minimum
FireWire: Computer with OHCI compatible FireWire 400 port (1394a) or FireWire 800 port (via adapter cable)
Dimensions
1U half-rack chassis
Weight
Not specified by manufacturer
Specialties
Mic/Line 1 and 2 low roll off: -0.5dB @ 18Hz, and -1.0dB @ 12Hz
CLIP LED: 0dBFS
SIG LED: -60dBFS
Email Us
If you have any questions and prefer email, and a product specialist will respond shortly. We Reply Emails Fast!
Payment Options - More Info
We accept major credit and debit cards: Visa, Mastercard, American Express, Discover. We also accept PayPal, Google Checkout and Western Union.