BOSS Waza Air – Revolutionary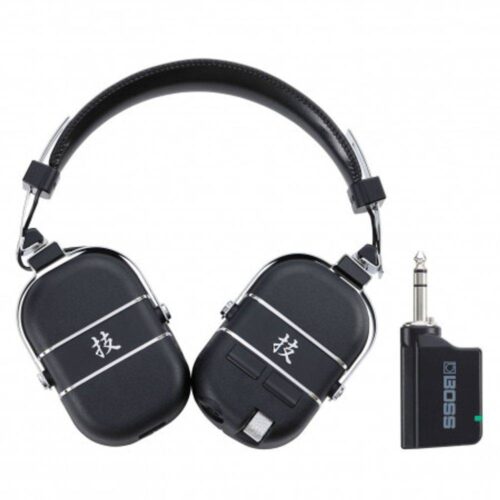 With so many people stuck at home right now, it's probably a challenge to get your practice in. I can imagine people being driven crazy by the practice required to become a skilled guitarist. Headphones are probably your best option, but regular headphones don't really cut it for most folks.
Due to some great advances in technology, YOU CAN DO MUCH better. Boss introduced the Waza-Air Personal Guitar Amplification System earlier this year. They sold out for us quickly! When COVID hit, they were in high demand, unfortunately, supply chain issues made inventory hard to come by. Just in time for the holiday's they are back. So what are they all about?
Fusing premium amp and effect tones with breakthrough BOSS spatial technology, the revolutionary Waza-Air takes the guitar experience where it's never gone before. This personal amplifier system brings stunning realism to playing with headphones, using a gyro sensor and moving 3D space to deliver natural "amp-in-room" tone that's rich, resonant, and infinitely inspiring. All-wireless connectivity means there are no cables to slow you down, and you can stream music from your phone and play as if you're performing on stage in a full band. And with the BOSS Tone Studio app, you're able to craft custom sounds with five amp types and over 50 different effects.

What this all means is that these aren't just regular wireless headphones. This is a tool.
Get more info here